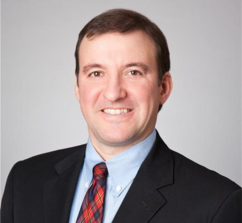 Adam C. Weiss, Esq.



Adam C. Weiss, the Managing Member of the Firm, represents clients exclusively in the field of labor and employment law. Mr. Weiss represents clients in adversarial matters under Title VII of the Civil Rights Act of 1964, the New York State and City Human Rights Laws, the Fair Labor Standards Act, ERISA and the Family Medical Leave Act. He also has extensive experience in matters involving covenants not to compete, claims of breach of contract, duty of loyalty, fiduciary duty, and unfair competition. Mr. Weiss specializes in litigating all aspects of cases from the

initial pleading stage through verdict and appeals in state and federal courts as well as practicing before administrative agencies such as the New York State and United States Departments of Labor, EEOC and New York State Division of Human Rights.

In addition, throughout his legal career, Mr. Weiss has provided counseling to clients on a daily basis regarding Human Resources-related issues, hiring and firing decisions, I-9 and EEO compliance, and in drafting employment agreements, severance agreements, employee handbooks, and other employment-advice and prevention areas. Finally, he has participated in labor-management proceedings in the union environment, including NLRB Charges, collective bargaining negotiation, union organizing, processing of grievances, and arbitrations.

Prior to founding the Firm, Mr. Weiss was a partner at Ellenoff, Grossman & Schole LLP and Fugazy & Rooney LLP. He has also practiced management-side labor and employment law at Littler Mendelson PC and Milman Labuda Law Group PLLC, and employee-side labor and employment law at Rosen, Leff, Esqs. A member of the New York Bar since 2003, Mr. Weiss is also admitted to practice in the United States District Courts for the Southern and Eastern Districts and the United States Court of Appeals for the Second Circuit.

Mr. Weiss received his J.D. from St. John's University School of Law in 2002 and his B.S. from Bucknell University in 1996. He is a member of the American Bar Association and the New York State Bar Association, Labor and Employment Sections.

Mr. Weiss is also an accomplished singer, songwriter and guitarist. He regularly performs either solo or as a member of his band, Live Stock, in the greater New York City and Long Island areas.